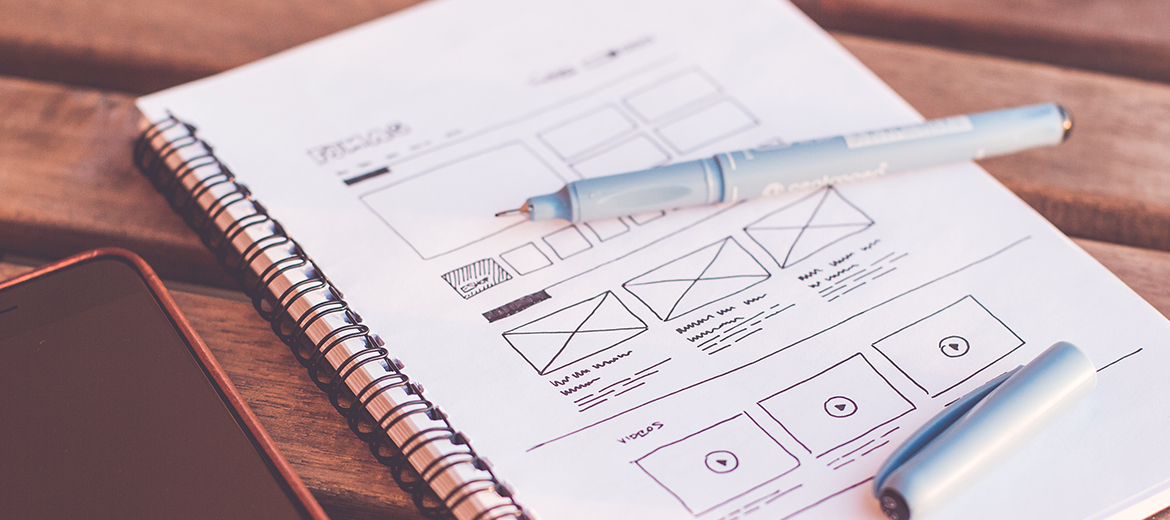 10 Predictions of future web designs and development
Everything – from grocery shopping to find the right partner- is done online. In a world that accesses the web first and people later, first-impressions lie solely on how websites are designed. Is it easy to access? Is it beautiful to look at? Is it informative enough? As a company that helps businesses through digital marketing and web designs, We at Padath Infotainment gives you some of the future design trends that are going to take over the market.
1. Simple and Subtle Micro-Mini Interactions
Micro-mini interactions are small UIs which notifies the user as to what is happening on their screen. It is predicted that these small animation-like creations that keep the user entertained, will be a highly popular trend in 2017. Many of these are popular due to its appealing and amusing nature. Some examples of Micro-Mini Interactions are new-age loading bars or buffering animations.
2. Keeping the Popularity of Mobile Phones in Mind
Mobile phones are becoming popular for their accessibility and how useful they are for various purposes. Most people use their phones to check out websites. It is predicted that almost everyone will use phones to do so in their future, so, making web designs mobile-friendly and accessible is a trend that will be necessary to adapt to.
3. Telling your story through interactive web ideas.
Using interesting and creative ways to communicate what you have say to your consumers is definitely a winning strategy. In the future, animations, videos and chat boxes will be a norm as they are becoming immensely popular with the general crowd.
4. Responsive Web Designs
Using CSS media queries and flexible grid/layouts to build a website, will allow it to adjust to any screen size. It is a trend of the future as this is especially important to have when mobile phones are used commonly to look at websites.
5. Hapnotic Designs
This is a new type of technology that is being developed where pulsations and vibrations lead the user to the 'purchase now' button or slow them down with an appealing texture or colour on the screen. It is predicted to become popular upon its release due to its play with psychology.
6. Novel and creative Images and Typography
Another up and coming trend is the use of hand-drawn or flashy typography. This catches the eyes of users easily. Some others include the use of personalized illustrations that are unique to the company or organization and the use of high quality photographs and images to tell their story or message. People are paying more attention to websites with these, as they captivate the user and he/she would take lesser effort to understand what a company is trying to say this way, when compared to reading it. Imagine if this blog was a vlog instead!
7. Flat Designs and Card User-Interfaces
Simple is a new trend that's here to stay. Flat designs are easy to look at. Information is spaced out and placed effectively. It's not just highly appealing to the eyes it also takes lesser time to load. Speed and simplicity is becoming everybody's two favourite aspects to any form of technology.
8. Parallax Scrolling
This is an interesting mechanic that brings out 3D on your website. It is a trend followed by anyone who wants to make their website unique and memorable. More and more organizations use this as a means to stay in the minds of anyone who checks out their website.
9. Gaining insight using Performance and Intelligent Analytics
With this form of analysis one can identify what works for your brand and what doesn't. The performance of various aspects of a website is analysed. Based on the results, the problematic aspect of web design can be altered to a more beneficial form. As this allows companies to develop and replace any aspects that are not profitable, it is an increasingly popular trend that many organizations are investing in.
10. Optimizing the websites for content
Every website must be optimized for their content for the keywords in order for various search engines to crawl and find out what the website is portraying to the audience and therefore will rank them into the search results of google, bing, yahoo etc. But it doesn't imply as to adding any kind of keyword, basically a lot of research must be done into the keyword. Using various tools online whether free/paid will give you all the data that you will require into the keyword. You must be sure that you add the keywords to the content of the website. The content must not be in a way that the keyword is just being injected into the article. The article must have life and also include the keyword as in a way that you are providing valuable content as Google's algorithm gets updated at any moment. Every website, when designed and developed by leading web development agencies or the developer itself, must have an understanding of the adding of the ranking keywords.
These are some of the predicted web design and development trends of 2017. Websites are becoming the face of all companies. Following such trends is crucial for maintaining and increasing the popularity of an organization. With these predictions, we're sure you can guide your company towards a more sustainable form of success.