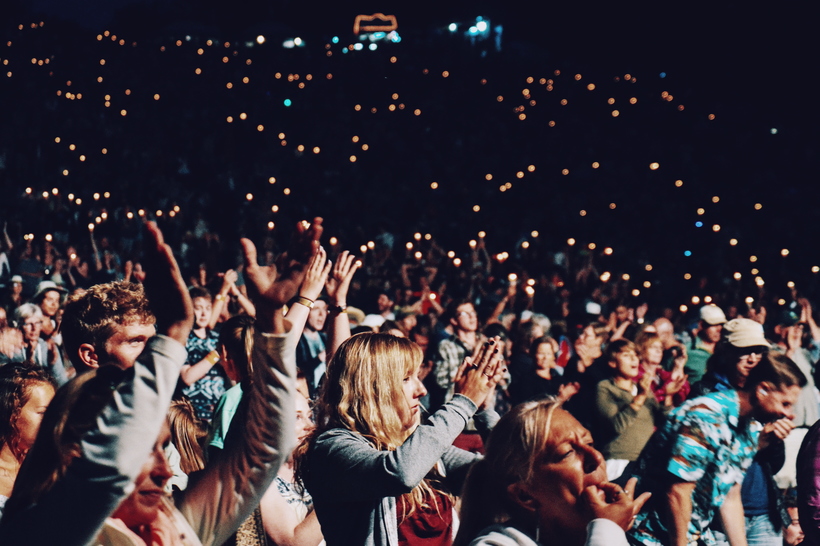 Here's how this Indian startup is helping build global communities through music
It is natural for us to hang out with people whom we share similar interests with. It just gives us yet another connection to make, one more thing to talk about. For instance, you and your friend might like the same kind of music, right? Now imagine a scenario if you were able to connect with all those who shared your interests by just downloading an app. Yeah, we know, you would think it would need you to type in truckloads of information about your interests, your age, your favorite color, sync your Facebook account to it, blah, blah, blah…. No!
Social Mob, the new app in town, just wants you to listen to your favorite music and enjoy while they do all the dirty work of providing you content and connecting you to like-minded people. Too good to be true, you may think. The app, which is available for free online, on Google Play Store and Apple Store, strives to build an intellectually engaged global community by connecting people through their choices in music.
There is some science behind this, mind you! It took Aghin Johnson, the brain behind Social Mob and CEO of the Indian startup Padath Infotainment (PI), years of research to arrive at this idea of fostering lasting connections through music. Being a music fan himself, Johnson realized that there was a deep-seated connection between the music one listened to and the choices one made in life. Developing on this basic idea, he and his team at PI built Social Mob, an app that analyzes and compares the bpm (beats per minute) of your favorite tracks and uses it to deliver exciting, well-researched content to its users and also connect like-minded ones through the platform.
Essentially, Social Mob has two components—an online music streamer and an international magazine. But what sets it apart from other music or content curating apps is that users get articles suggested for them based on their taste in music. It also gives you the chance to be a part of an enlightened global community, full of free-flowing ideas, united by their love for music.
All this is easier said than done. During the half-a-decade-long planning and production phase, the team met with many challenges. "The initial idea was to kick this off as a radio station. But the first let down was that licensing costs for creating an FM station were too high," says Johnson, who comes from a non-techie background. It was only once he got his first smartphone that he realized the power of the digital medium.
What Johnson saw as a boon turned out to be quite a challenge for Siraj Abbas, PI's tech head. "Social Mob is about so many things. My initial struggle was to find a way to accommodate all of it into a 5-inch screen," says Abbas. Once Abbas and his team figured out a workaround, they were met with bad luck again as smartphones in those days were not able to handle all the complicated processes that went into Social Mob. "This meant we had to scrap all the work we did for over a year and a half and start again from scratch on an entirely different platform."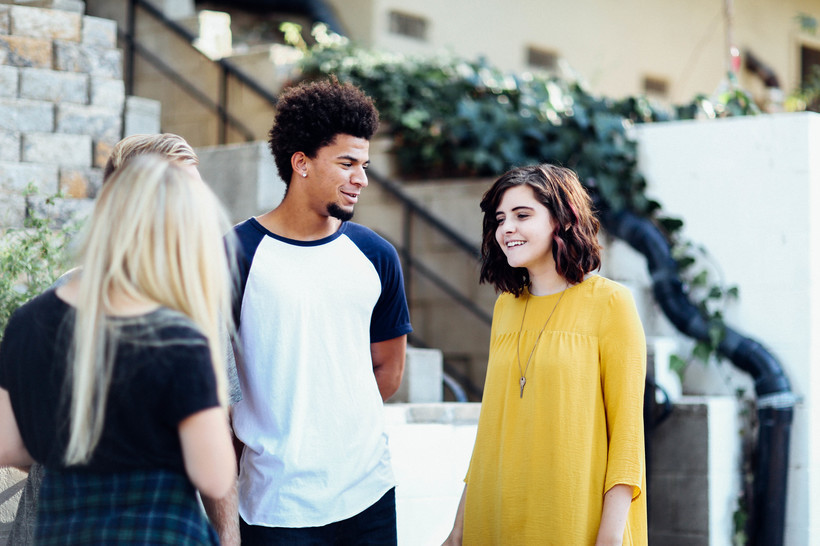 What kept them going despite all these hurdles? "The knowledge that we were not just building an app, but creating a platform to bring together thousands of people and build a global community," says Bincy Baby, PI's senior Android developer. "Today, the app looks so simple and the interface is seamless. That took us about four and a half years to achieve. Being a part of this team and creating this app taught me a lot." The current beta version of Social Mob includes Muses Studio, the music arm of the app, that houses a collection of hundreds of tracks by new, independent artistes from around the world and the app's in-house magazine already has more than 2000 (and counting) original, in-depth articles on topics ranging from politics to travel, culture, technology, science, fashion, food and architecture.
Another novel feature that Social Mob puts forward is that you will not be listening to "already-famous" artists on Muses Studio. "It is a platform that is built for the artist," says Johnson, about the streaming tool that allows independent artists to directly upload their tracks to the cloud and be heard around the world. "We will also be live-streaming podcasts from various countries. Our goal is to help upcoming artists reach a larger audience. And, we do not take any rights from the artist."
But Social Mob is not just a music streaming app or content publishing service. "It's about a building a community, in which each member takes the responsibility of being a global citizen," says Johnson. This goal will soon be materialized, thanks to the enhancements the team has planned to include in the final version of the app. "We have an AI engine and an algorithm that will be integrated along with a surprise interactive feature," says Jithin Babu, brand Yoda and project manager at PI, giving a tease of what lies ahead.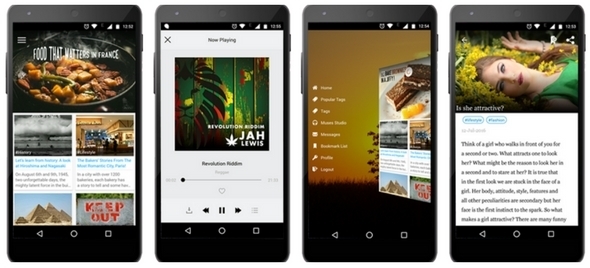 The idea of a border-free space or community that encourages meaningful intellectual discourses and provides enough fodder for the personal enrichment of its users is what Social Mob aims to achieve with time. The app, which is catching on among youngsters around the world, looks forward to provide a platform for global citizens to interact and collaborate on. The mobs thus formed, says Johnson, can even be extended to the offline realm to come together and inspire change in the real world.
In short, Social Mob provides all what one needs—entertainment, enlightenment and engagement—all at one place. "Social Mob is not like currently available social networks that 'suggest' friends or friends of friends," says Johnson, on the app's relevance in the times to come. "It is focused on true 'glo-calization' and it almost forces you to meet new people in this age of device-obsessed people." Above all, for Johnson, it is a dream come true. "This app gave me the hope that if you believe in your dream, you will find a way to achieve it even though it may be a trying and time-consuming process to get there." With such interesting content and music waiting, what are you pondering over? Go, join the mob!